ActBlue Does Not Require a CVV Number for Credit Card Donations
| | | | |
| --- | --- | --- | --- |
| Redpill Rating: | | COMPLETE REDPILL | (true) |
CoffeeBrandCoffee.com - Medium Roast, Dark Roast, Decaf, and more - from $1.50/oz
---

On April 12, 2023 James O'Keefe posted screenshots from the ActBlue website (actblue.com). These screenshots show evidence that the ActBlue company is not requiring a CVV number for donations made using credit cards. CVV numbers are a credit card security measure to increase security when making payments using credit cards digitally, or otherwise not in person. Requiring a CVV number is standard practice on websites which facilitate credit card transactions.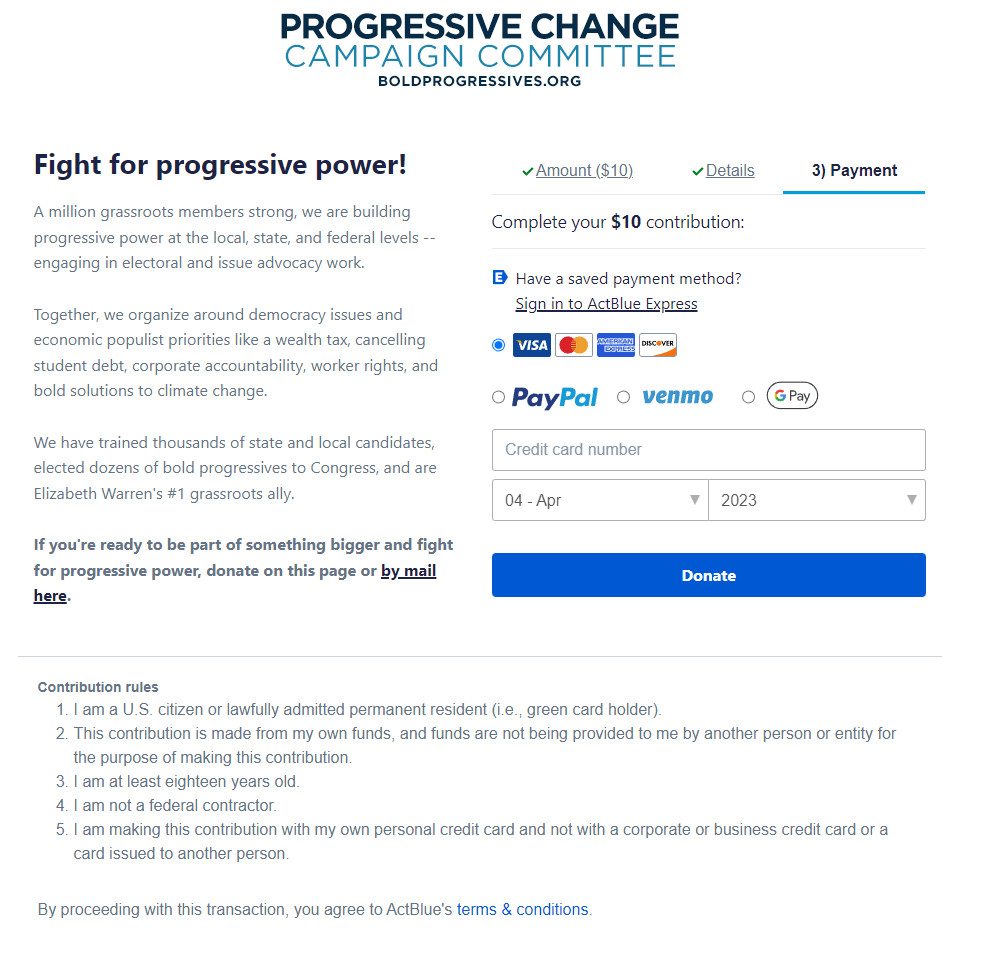 After James O'Keefe released his original reporting, Senator Marco Rubio sent a Senate Letter to Sean Cooksey, the Vice Chairman of the Federal Election Commission. This letter highlights a concern regarding large amounts of fraud on the ActBlue website, as a result of the failure to require a CVV number.
As you both know, the vast majority of online transactions require a card verification value (CVV) number. This requirement is standard practice across the e-commerce industry to reduce fraud and prevent unlawful foreign transactions. In knowing that foreign actors use fake accounts to exploit donation systems that do not have robust verification processes and systems in place, most individual campaigns and political action committees (PACs) require CVV numbers as part of making an online donation. However, in breaking with most organizations, ActBlue does not require CVV numbers as a requirement for donating, and thus lending itself as a facilitator of fraud.
The complete PDF is below.

Links to Evidence
Image Evidence Archived Above
| | | | |
| --- | --- | --- | --- |
| Redpill Rating: | | COMPLETE REDPILL | (true) |
CoffeeBrandCoffee.com - Medium Roast, Dark Roast, Decaf, and more - from $1.50/oz