7.2 Percent of US Adults Identify as LGBT
| | | | |
| --- | --- | --- | --- |
| Redpill Rating: | | COMPLETE REDPILL | (true) |
CoffeeBrandCoffee.com - Medium Roast, Dark Roast, Decaf, and more - from $1.50/oz
---

In a 2022 Gallup Survey Poll, 7.2 percent of US adults identify as LGBT. Their description of how the poll was performed is stated as:

The data are based on aggregated polling data from 2022 Gallup telephone surveys, encompassing interviews with over 10,000 U.S. adults. In each survey, Gallup asks respondents if they identify as lesbian, gay, bisexual, transgender or something else, allowing them to choose multiple identities.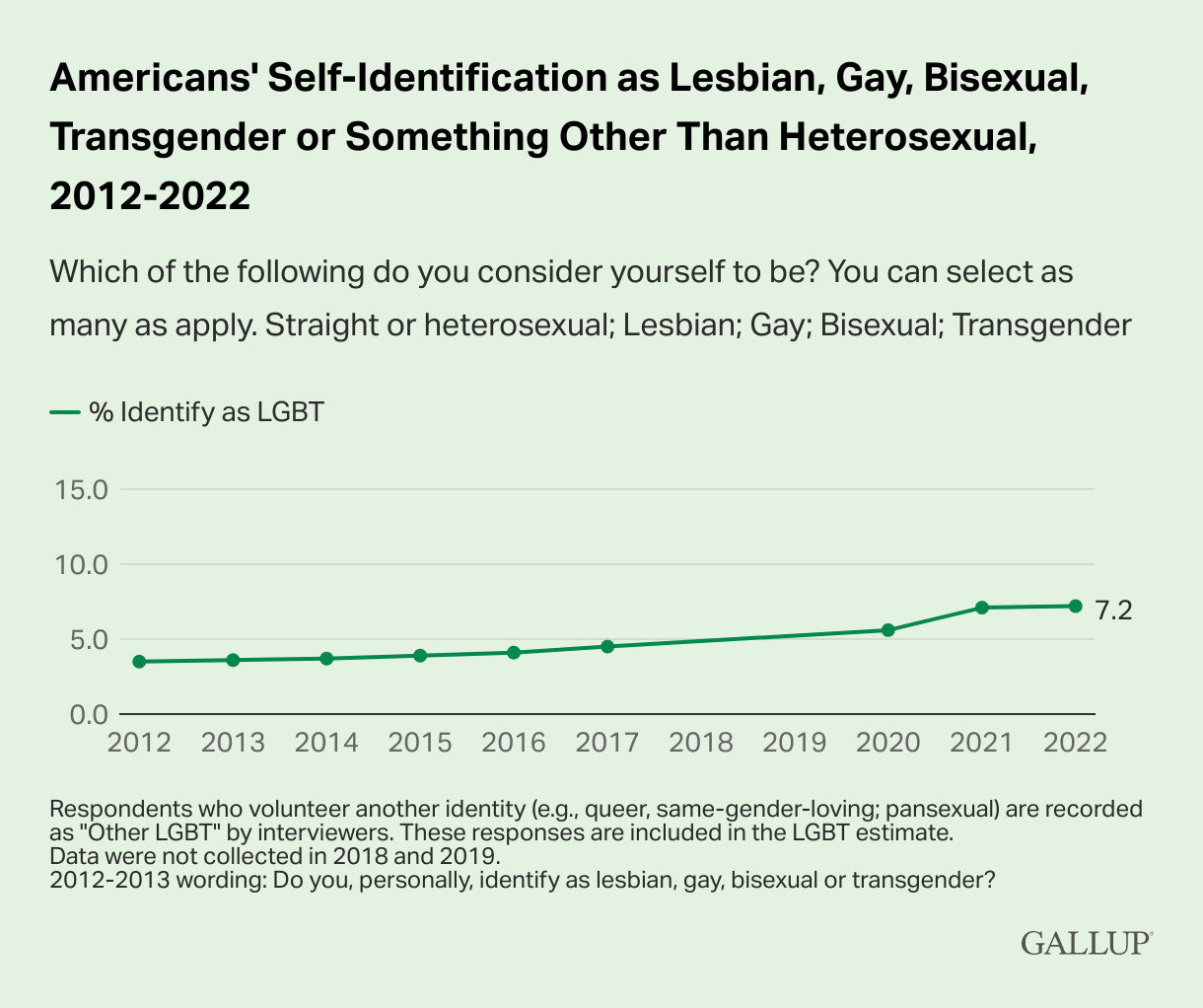 They provided additional context of:
In addition to the 7% identifying as LGBT, 86% of U.S. adults say they are straight or heterosexual, while 7% chose not to answer the question.
The raw data download is available below in CSV format.

Links to Evidence
| | | | |
| --- | --- | --- | --- |
| Redpill Rating: | | COMPLETE REDPILL | (true) |
CoffeeBrandCoffee.com - Medium Roast, Dark Roast, Decaf, and more - from $1.50/oz