32 Year-Old Man Randomly Attacks 45 Year Old Man in Laundromat
| | | | |
| --- | --- | --- | --- |
| Redpill Rating: | | COMPLETE REDPILL | (true) |
CoffeeBrandCoffee.com - Medium Roast, Dark Roast, Decaf, and more - from $1.50/oz
---

On March 24, 2023, a 32 year old attempted-murder suspect attacked a 45 year old male with what appears to be a metal pipe, or some other long and hard object. The Nashville Metro PD said the following:

Please be on the lookout for this man who randomly and without provocation attacked a 45 yr old in a laundry mat on Dickerson Pk Wed night. He is a suspect in 3 other similar attacks on 3/16, 18 & 19. He may be driving a small silver SUV. Have info? 📞 615-742-7463.
The Nashville Metro Police Department later updated their twitter account to say:
BREAKING: The suspected attacker, Khadree Renfro, 32, was arrested tonight on Pennock Avenue by detectives from the Violent Crimes Division & the East Precinct's Community Field Intelligence Team. Charges are forthcoming. Renfro has been booked on 3 counts of attempted criminal homicide. His bond this morning was set at $150k. The investigation into him continues.
SUSPECT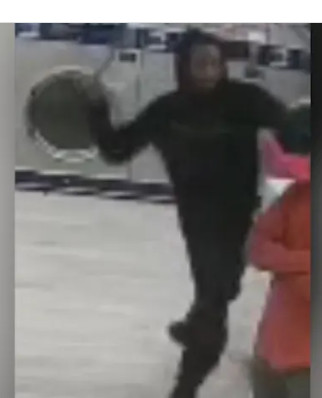 VICTIM
A picture of the victim was not available, as the source video censored his face.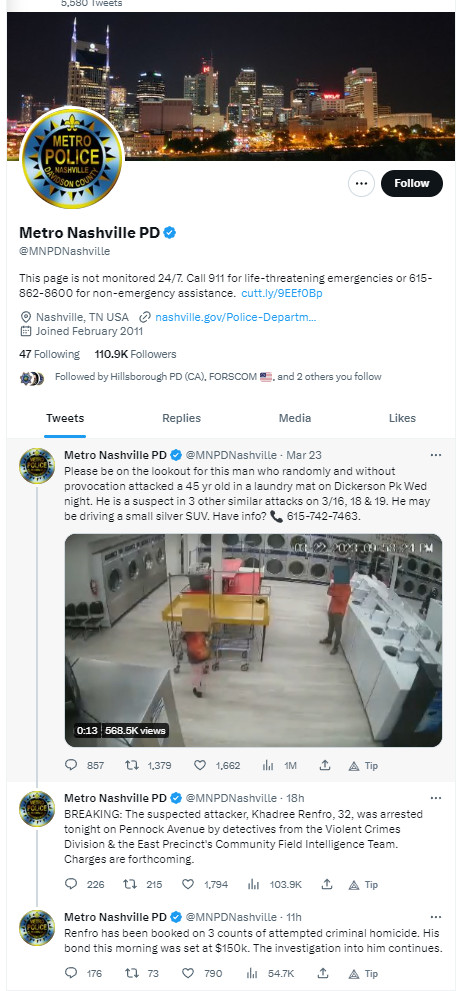 Links to Evidence
Image Evidence Archived Above
| | | | |
| --- | --- | --- | --- |
| Redpill Rating: | | COMPLETE REDPILL | (true) |
CoffeeBrandCoffee.com - Medium Roast, Dark Roast, Decaf, and more - from $1.50/oz