Joe Biden Says Its Not True That Hunter Biden's Business Associate Sent 1M to His Family Members
| | | | |
| --- | --- | --- | --- |
| Redpill Rating: | | COMPLETE REDPILL | (true) |
CoffeeBrandCoffee.com - Medium Roast, Dark Roast, Decaf, and more - from $1.50/oz
---

On March 16, 2023, the House Committee on Oversight and Accountability released a memorandum revealing:

… new evidence resulting from the investigation into the Biden family's influence peddling and business schemes. Subpoenaed financial records show that from 2015 to 2017, Biden family members – Hunter Biden, James Biden, Hallie Biden, and an unknown "Biden" – and their companies collectively received $1.3 million in payments from accounts related to Rob Walker, a Biden family associate.
They went on to say:
Notably, on March 1, 2017, less than two months after Vice President Joe Biden left public office, State Energy HK Limited, a Chinese company, wired $3 million to Rob Walker's company. The next day, the company wired $1,065,000 to a company associated with James Gilliar, another Biden family associate. Afterwards, the Biden family received approximately $1,065,000 in payments over a three-month period in different bank accounts. From the bank records, it appears that the Biden family received approximately one-third of the money obtained from the China wire.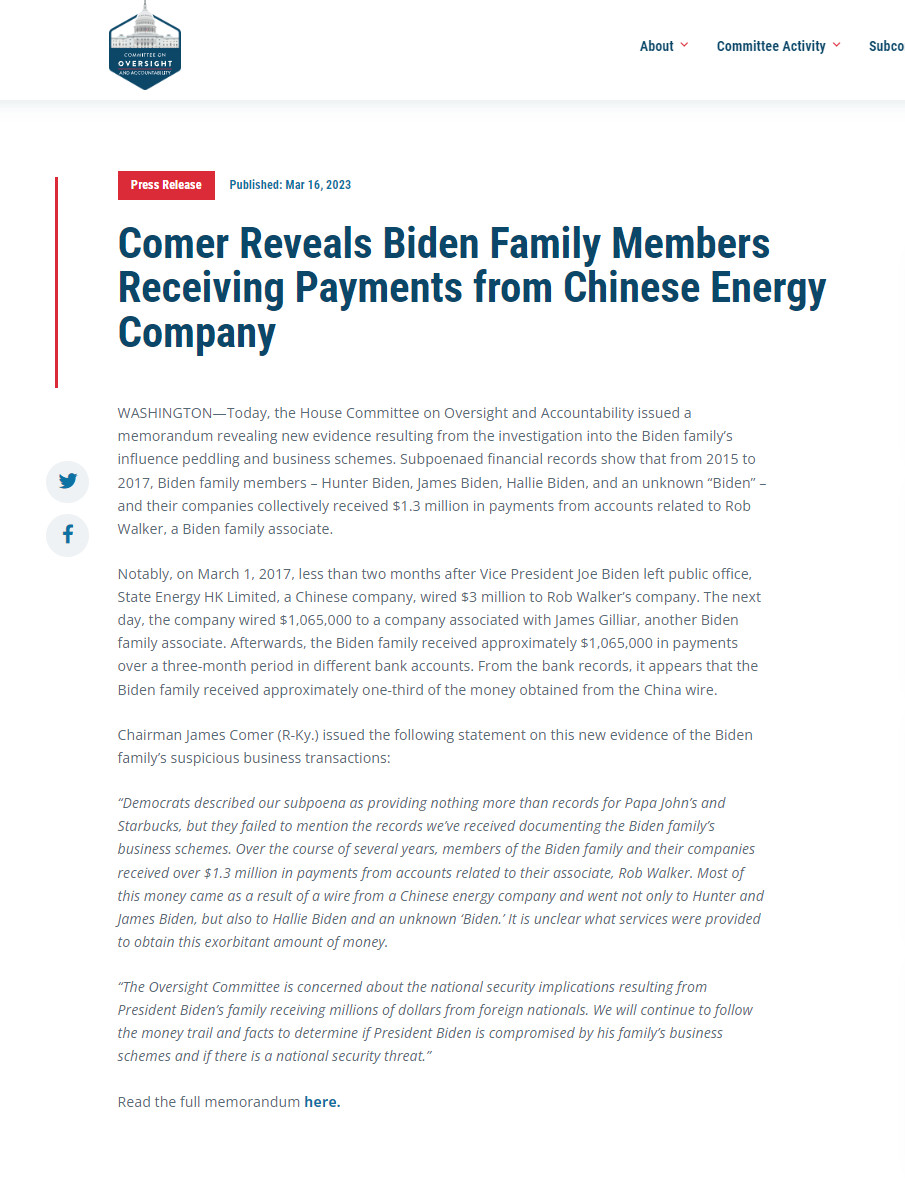 Links to Evidence
| | | | |
| --- | --- | --- | --- |
| Redpill Rating: | | COMPLETE REDPILL | (true) |
CoffeeBrandCoffee.com - Medium Roast, Dark Roast, Decaf, and more - from $1.50/oz