Ret Col Milburn Admits Ukraine Atrocities in Interview
| | | | |
| --- | --- | --- | --- |
| | | COMPLETE REDPILL | (true) |
CoffeeBrandCoffee.com - Medium Roast, Dark Roast, Decaf, and more - from $1.50/oz
---

In a recent interview with Team House Podcast Ret Col Andrew Milburn, head of the Mozart Group (a U.S. private military contractor), admitted that Ukrainian forces have committed numerous war crimes. The crimes include filming of surrendering POWs and interrogations, as well as their possible executions.
Milburn is quoted as saying:
As soon as we see a video of killing prisoners or anything like that we're like 'dudes we're going to another unit'
You shouldn't kill dudes who, I mean everyone knows, who surrendered, and now there was plenty of that, there was plenty of that, there's all kinds of atrocities to go around.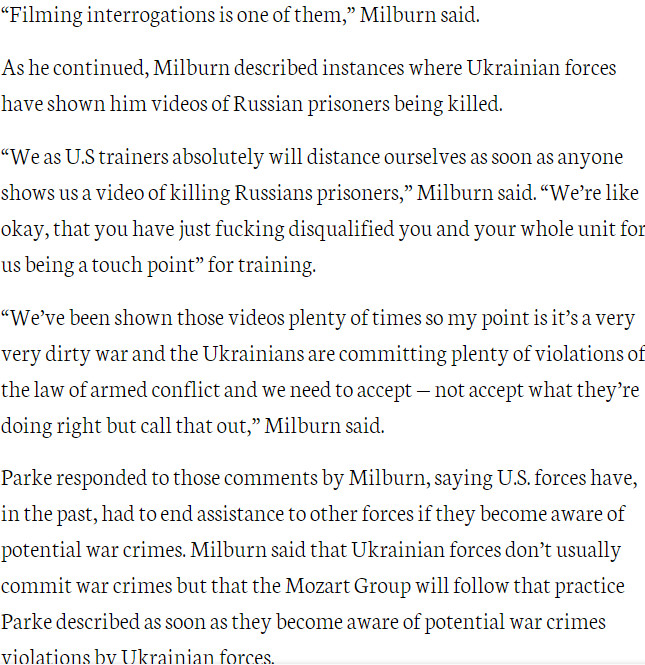 The link to the original article is available below.
Links to Evidence:
| | | | |
| --- | --- | --- | --- |
| | | COMPLETE REDPILL | (true) |
CoffeeBrandCoffee.com - Medium Roast, Dark Roast, Decaf, and more - from $1.50/oz