98 Percent of Maricopa County Election Workers Are Not Very Confident About the Election Results
| | | | |
| --- | --- | --- | --- |
| | | COMPLETE REDPILL | (true) |
CoffeeBrandCoffee.com - Medium Roast, Dark Roast, Decaf, and more - from $1.50/oz
---

In a poll performed by Rasmussen Reports, where they polled election workers involved in the Maricopa County Midterms Elections, 98% of respondents indicated that they were not Very Confident in the results of the election. 84.38% of the respondents were categorized as Not at all confident and only 13.54% of respondents were categorized as Somewhat Confident. This poll was conducted with 96 participants. All polled participants responded with an answer.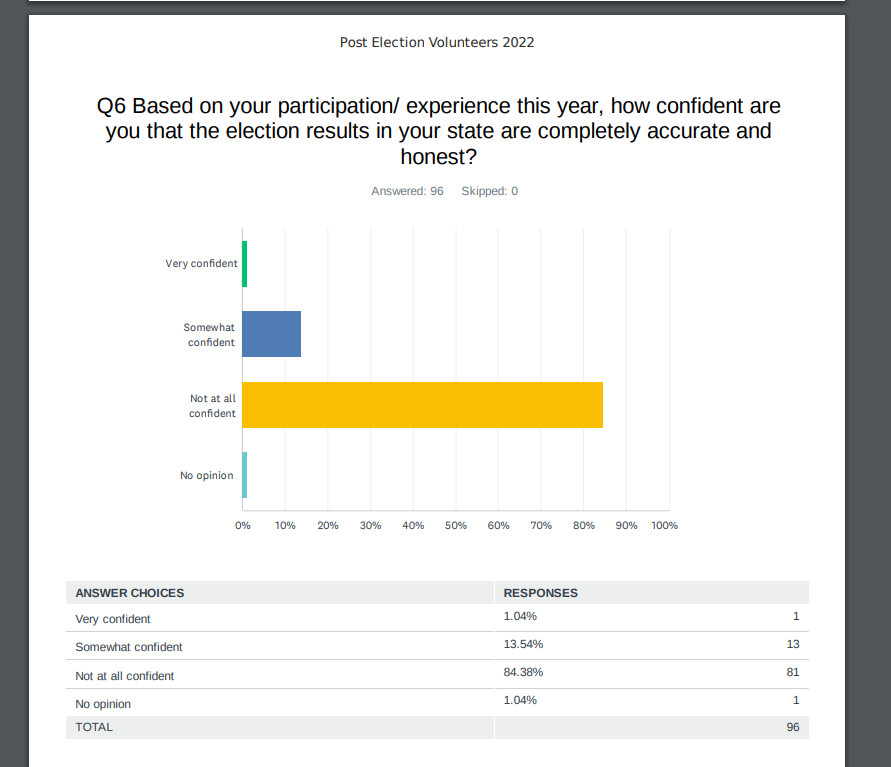 A link to the poll can be found below.
The polling data includes additional data worth reading as well.
Links to Evidence:
| | | | |
| --- | --- | --- | --- |
| | | COMPLETE REDPILL | (true) |
CoffeeBrandCoffee.com - Medium Roast, Dark Roast, Decaf, and more - from $1.50/oz