CDC V-Safe Data Shows Over 70M People Suffered Vaccine Symptoms
| | | | |
| --- | --- | --- | --- |
| | | COMPLETE REDPILL | (true) |
CoffeeBrandCoffee.com - Medium Roast, Dark Roast, Decaf, and more - from $1.50/oz
---

The ICAN released a compiled data set from the CDC's V-Safe data that they publicly released after a significant legal battle.
Below are four screenshots of the compiled data from ICAN. The raw data files released by the CDC are available for download on the ICAN website. (We are unable to host the data here due to the very large size).
The V-Safe data is viewable on the ICAN website below:
https://www.icandecide.org/v-safe-data/
Screenshots of the four compiled slides are viewable below if their website is unavailable.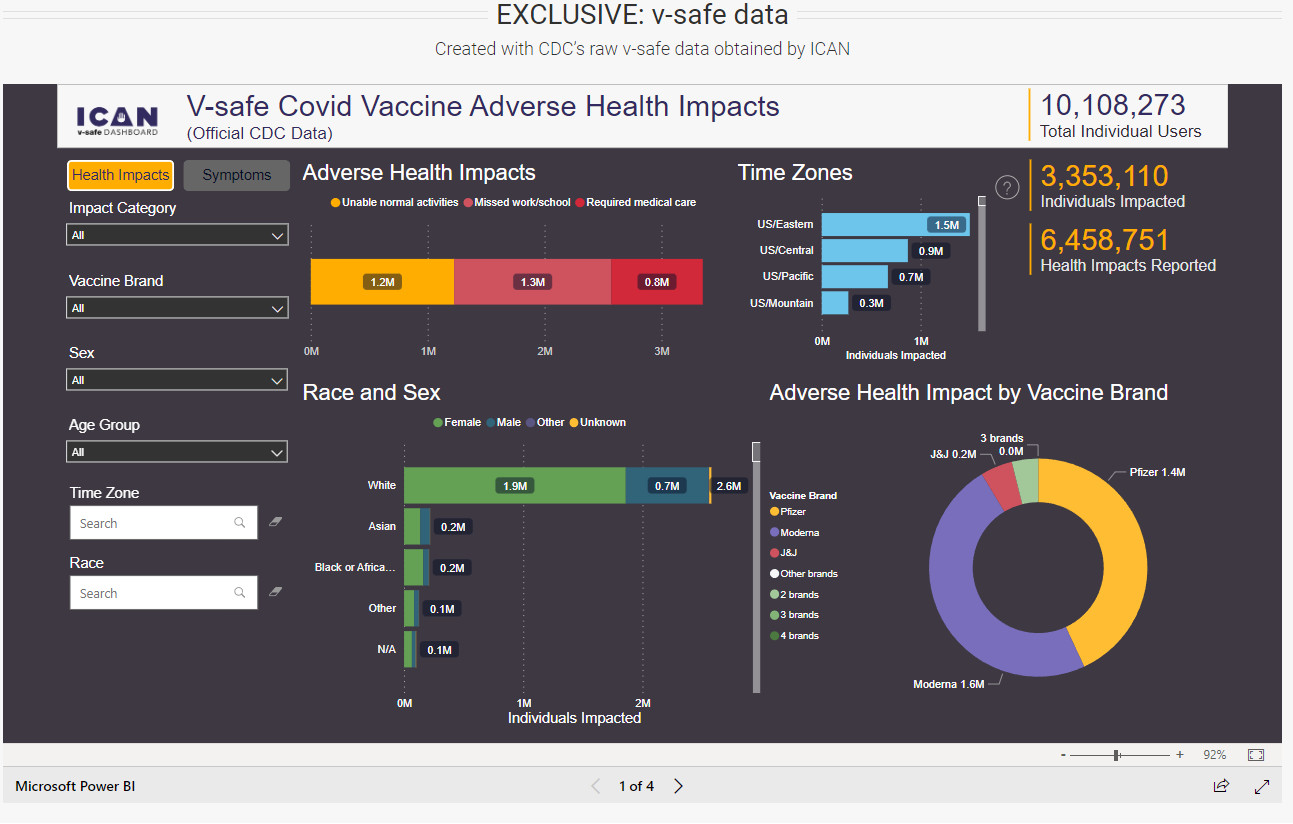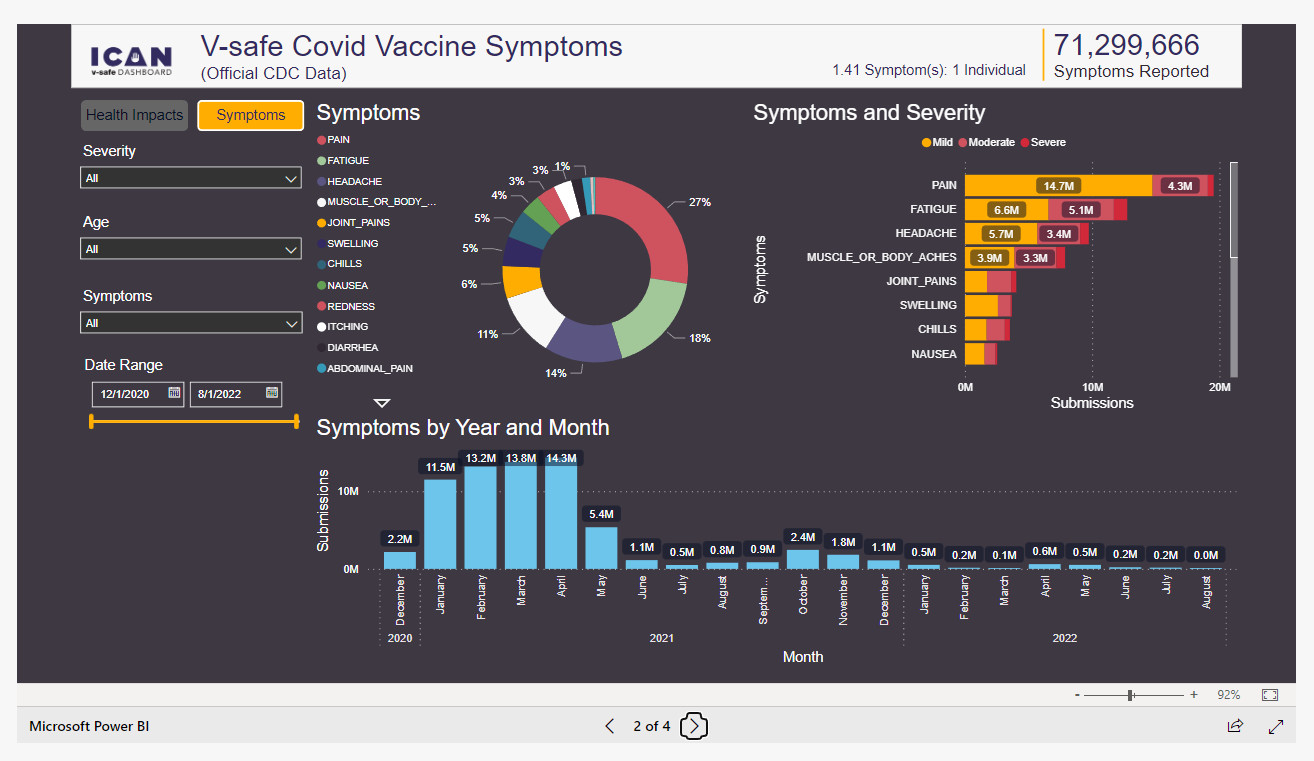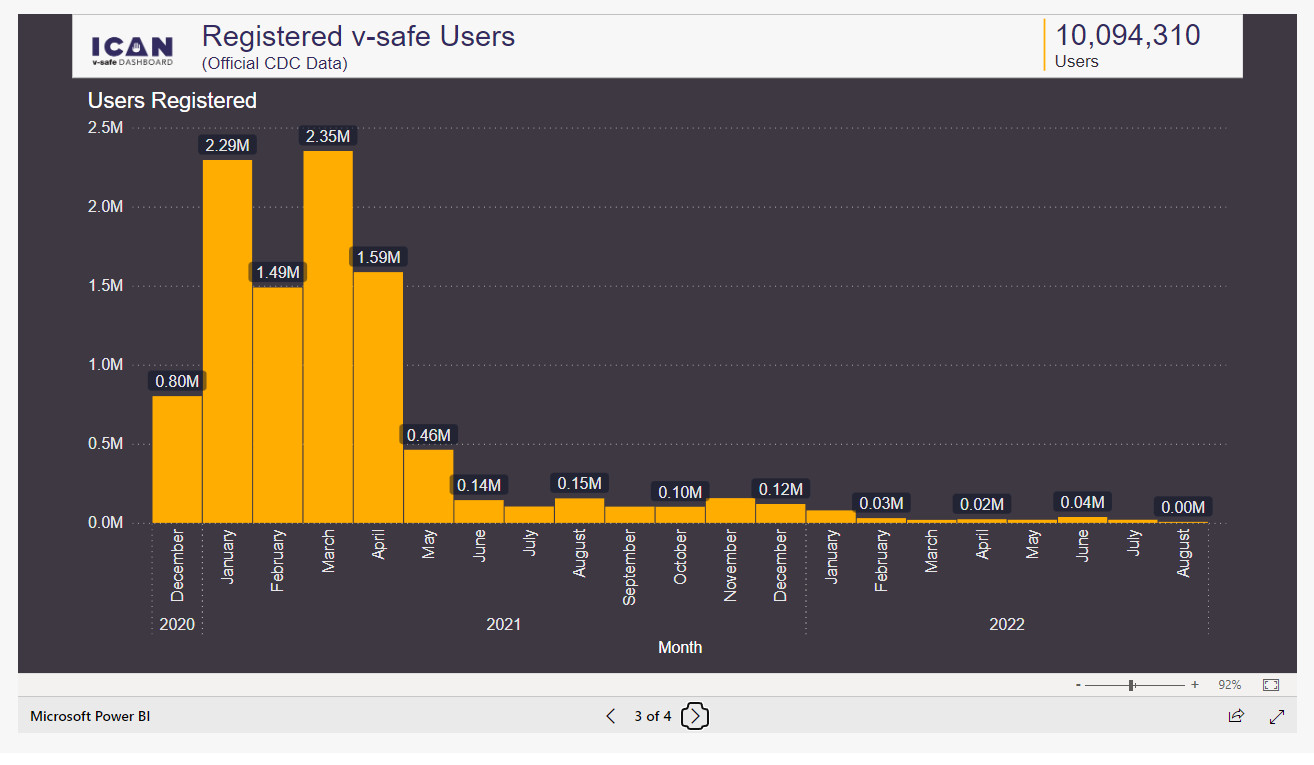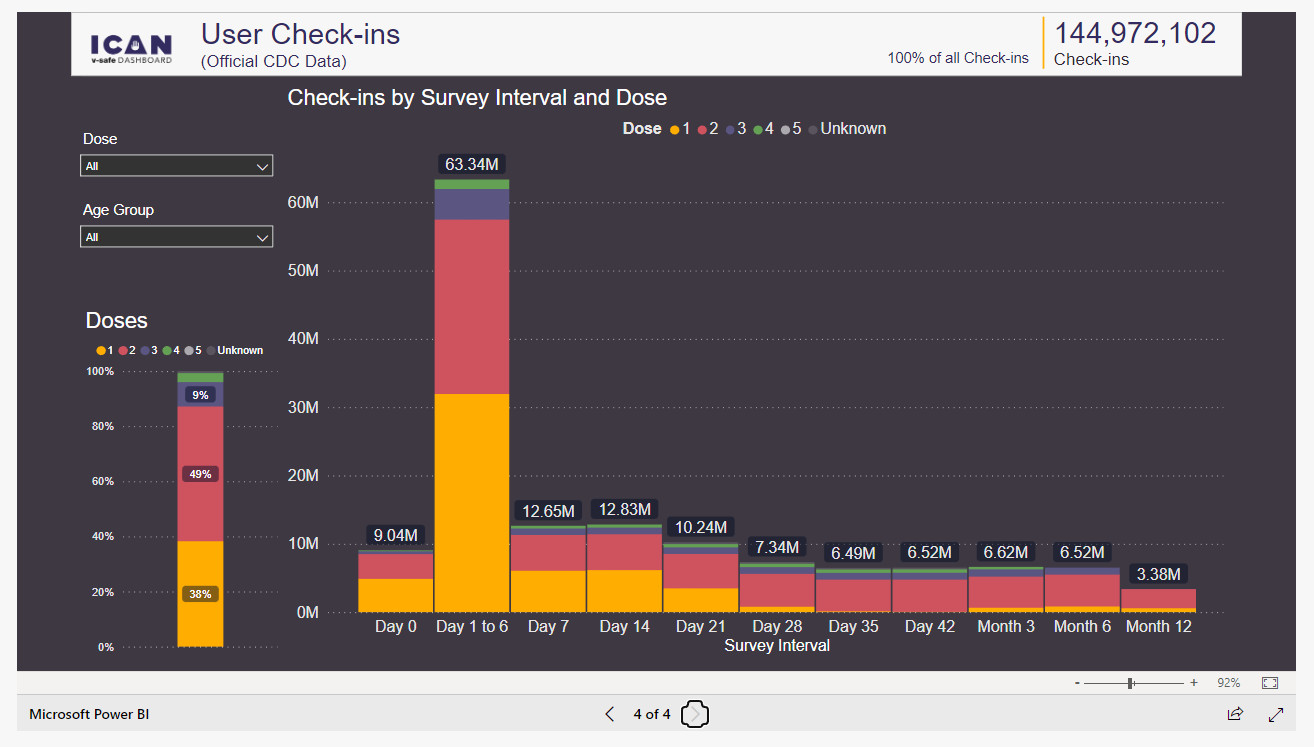 Links to Evidence
Archived Image Data Is Above
| | | | |
| --- | --- | --- | --- |
| | | COMPLETE REDPILL | (true) |
CoffeeBrandCoffee.com - Medium Roast, Dark Roast, Decaf, and more - from $1.50/oz